The daily challenge of the team at the test center is to find solutions that are tailored to our customers' needs. At the various blast machines (blast wheel systems and compressed air blast cabinets) available in our test center, blasting processes can be simulated that are close to the customer's industrial blasting conditions. In this way, our customers can use the work of the test center and the experience of Eder Strahltechnik at any time to optimize their blasting processes.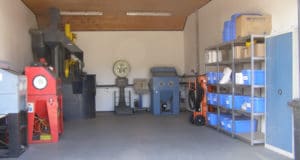 The machine park that is available for the trials of our customers:
Rotary table blast machine / 1 blast wheel 4kW (5.5 HP)
Injector blast cabin / pressure: 7 bar (102 PSI)
Compressed air blast cabin / pressure: 7 bar (102 PSI)
Eder Strahltechnik compressed air free jet system / pressure: up to 10 bar (145 PSI)
With a workpiece capacity for up to 3 tons and one
Size of 9 x5.5x 3.5 m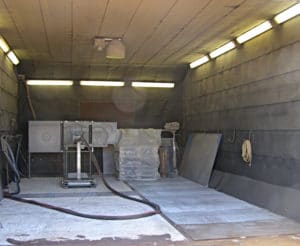 The Austrian test center offers its customers training in the different blasting processes.
These can be carried out directly in the test center or at the customer's site.
Thanks to the expertise and competence of the trainers, we can provide the customer with advice and support.

We test, analyze and guide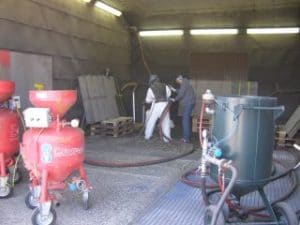 practical and theoretical training through, ..